Best free audio editing software:
Are you a brand new music artist? and want to work with music or sound. Or maybe looking for a software to edit your tutorial video sound.
Do not go anywhere this post is for you. Today I will talk about some of the free digital audio editing software, which allows you to handle your recording, make your music, and work on the sound.
After searching online, I have arranged 12 digital audio editing software. Which will serve both the new and old users alike. Most of the software is very easy to use and offers great features. You can get those by searching Google.
Audacity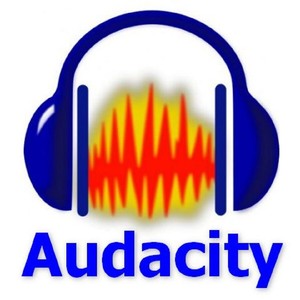 It is one of the most popular audio recording and editing software in this field. Everything you need for music production can be found in the Audacity software. Here you can create sound records, edits, and music on the same interface.
You can manipulate audio everywhere you want while recording. Here you will find more than a hundred sound effects to give you the power of music. The software is open to Linux, Mac and Windows platforms.
Also Read: 5 BEST FREE SOFTWARE TO DRAW ON A COMPUTER SCREEN – HOW TO DRAW ON DESKTOP
Apple GarageBand
A few years ago, Apple released Advanced Music Instruments and Sound applications for Mac operating systems for free and iOS users at 4.99$. The free version has hundreds of sound effects and several instruments like guitar, drum, keyboard. Here you can also record sound. This is only open to Mac and iPhone, iPad users.
Darkwave Studio
This software is a very simple music editing software with a dedicated section for editing patterns and sequences tracks. By default it comes with sound card input, here you will find more than a dozen instruments, stereo mixers, base heads, distortion, stereo winners, etc. It is only open to the Windows platform.
Click to download Darkwave Studio
Soundation
It's a web-based music creation tool. Here you can create music using more than 5 effects and loops. Besides, you will get dozens of virtual instruments. There is no limit to how many songs you will make. You only need to use the paid version for sound recording.
Lmms
This is open-source software where you can compose, edit, mix and record. At first, the interface may seem difficult to you, but it will be easy to focus on. Here you will find more than 100 sound effects for free. It is open to Linux, Mac and Windows platforms.
Virtual DJ
This software is for those who want to do something like a little DJ or disco jockey type. It focuses primarily on sound and track mixing, also to create a new Epic sound. It is capable of mixing two tracks, being able to manage loops, crossfade, add effects, etc. This software is available for Windows and Mac platforms.
Live 9 lite
This is a step-down software called Ableton Lite. Where Ableton Lite is paid, it's absolutely free. However, some effects and instruments can be found here for free. Here you can edit, mix, recordings. You can mix up to 5 tracks at a time. Live 9 lite is open for Windows and Mac.